Dual BA Student Reflects on First Semester Studying at International Institution
For as long as she can remember, Quinn Houlahan has been curious about the world. Her deepening curiosity and desire to experience the world first-hand led her to the Dual BA Program.
November 21, 2019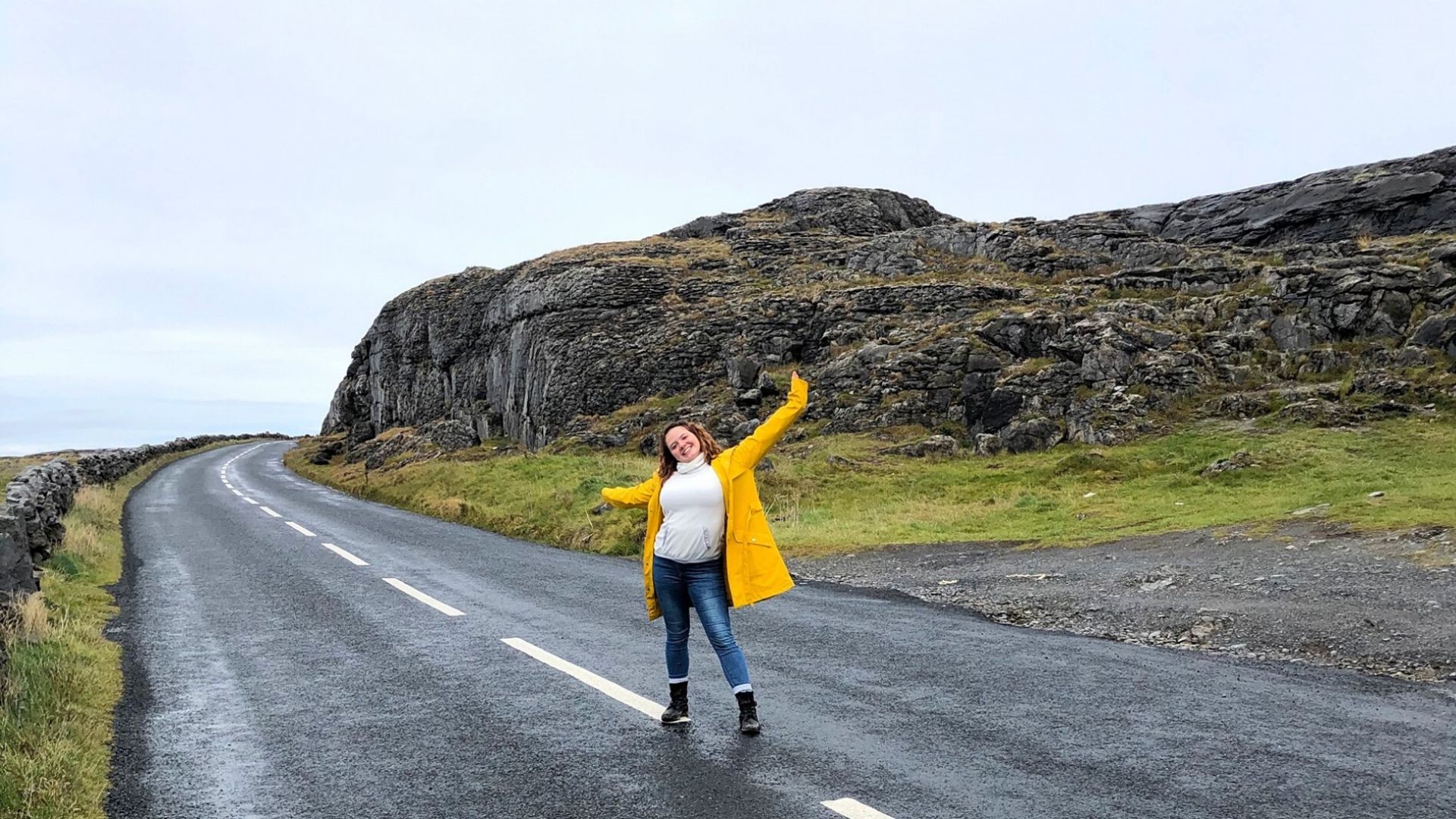 "My desire to travel and love of languages really drove my college search, but none of the colleges I toured really had what I was looking for," explained Houlahan. "When I got a letter in the mail about the Dual BA Program between Trinity College Dublin and Columbia University, I was ecstatic. It had everything that I was looking for: two years abroad, a language-oriented program, an opportunity to travel around Europe, and the chance to meet like-minded people."
Houlahan began her first semester at Trinity in the fall of 2019. Since starting the Program, she has already found herself meeting some of her personal and academic goals.  
"I've met so many interesting people and learned so much over this short period of time. I've made friends from Ireland, Germany, Belgium, France, England, Italy, Lithuania, as well as from places all over the United States," said Houlahan.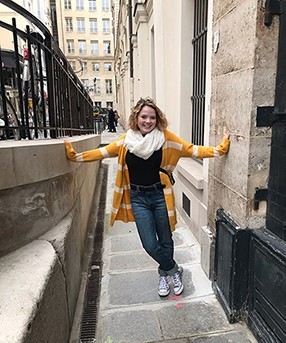 She plans to focus on European studies during her time at Trinity, which includes classes in French, Italian, cultural studies, and European history, and is eager to decide which of the seven offered languages she will choose for her upcoming European history course.
"Being in Ireland has given me the chance to travel to new places, learn more about the world around me, and see things that I wouldn't have seen at a typical American college."
As early as middle school, Houlahan began teaching herself Arabic in addition to the French classes she was taking in school. She went on to explore Spanish, German, Russian, Italian, Portuguese, Swahili, and Hindi. Although she mainly practices these languages through apps on her phone, she considers the study of languages to be one of her primary academic goals. 
"Even just walking into Trinity, I hear so many different languages being spoken and see so many new people. Being in Ireland has given me the chance to travel to new places, learn more about the world around me, and see things that I wouldn't have seen at a typical American college," said Houlahan. 
She says she has been able to spend more time doing what she truly enjoys while enrolled at Trinity than she would have if she has chosen a school in the United States, and although she has an affinity for solitude in the library, Houlahan credits her new environment for allowing her to build relationships with her peers and living away from home has opened her eyes to new interests and passions.
"It's crazy how living on your own for even two months can help you learn more about yourself," she said.  
Along with her newfound independence and experiences, Houlahan has kept up with her old hobbies, as well. As a child, dance was a large part of her and her sister's life. Their mother owned a ballet studio in New Hampshire, giving them access to the whole catalog of dance styles including ballet, jazz, tap, contemporary, modern, aerial, and more.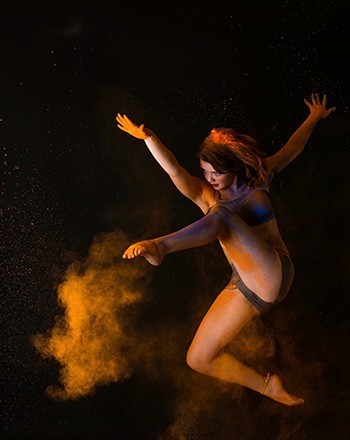 Before she began the Dual BA Program, Houlahan volunteered at an adaptive dance program for children and adults with special needs. Houlahan says she learned the importance of dance's expressive qualities. Through the college's dance team, Trinity Contemporary Dance Team, Houlahan has been able to tap into the dance community and maintain her lifelong passion. 
"The dance community is like a second family where even complete strangers can come together and support one another like they've known each other for years," reflects Houlahan. "After the first few weeks of college, I felt like something was missing. I was settled in and doing well in my classes, but something was not quite right. It was only when I saw the dance society at the club fair that I realized what was missing." 
Looking forward, Houlahan has begun to consider what her course of study will be when she arrives at Columbia to complete her second degree. She is considering international relations with a focus on Europe to compliment her studies at Trinity.
"I plan on seeing where my studies take me during my time at Trinity and hopefully by the time I move to the Columbia campus in New York City, I will know what I want to do," said Houlahan.
Aside from her studies, Houlahan will continue to travel and experience as much of the world as possible. 
"I've still got a lot to learn and a long way to go before I can be sure of anything but, of course, Neitzsche would say that I can never be 100 percent certain, so I guess I'll have to wait and see," said Houlahan.