New Dual BA Students Discuss Starting Their First Year in Dublin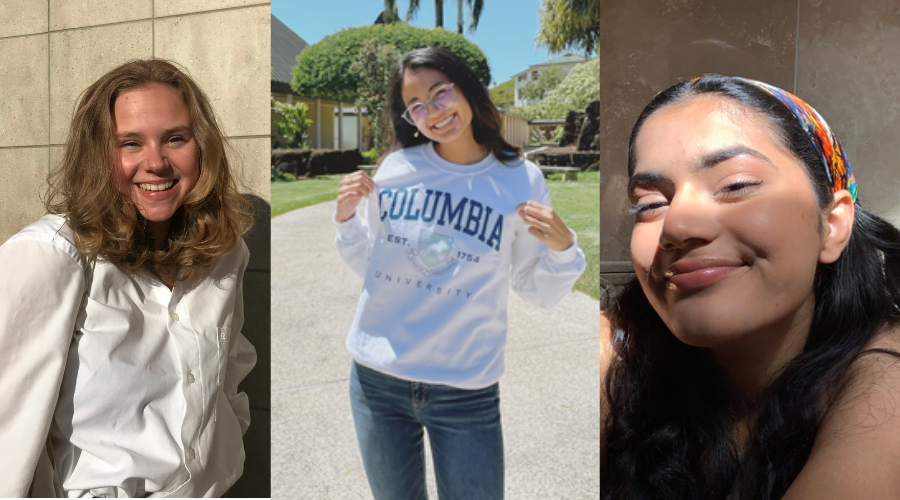 Priyanka Joshi '25GS/TCD, Taylor Moniz '25GS/TCD, and Amélie Lundskog '25GS/TCD are all entering their first year in the Dual BA Program with Trinity College Dublin. Hailing from California, Hawai'i, and Sweden, respectively, these three students share their unique life experiences, aspirations for the future, and why they chose the Dual BA Program for their undergraduate studies.
---
What are you most looking forward to about starting your journey in the program?
Priyanka: I'm the most excited about stepping out of my comfort zone. I've lived on the West Coast my whole life, so moving to Ireland and then New York will be a major culture shock for me, in hopefully all the best ways.
Taylor: I am most looking forward to expanding my horizons and making new friends from all over the world. I am excited about sharing my cultural background and growing from learning about others.
Amélie: The internationality of the Dual BA has always appealed to me. I can't wait to move from Sweden to Dublin, meet my peers from all around the world, and begin our university journey together. The perspectives that people will bring into our academic life will be inspiring and I look forward to gaining insights and perspectives from my classmates as well as from professors.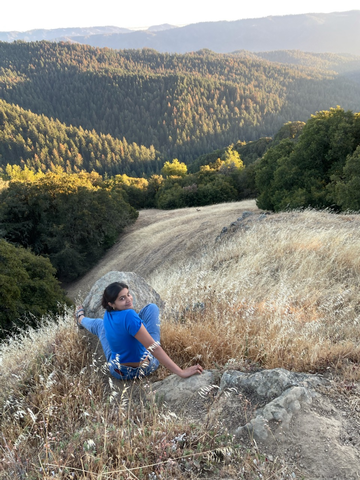 Why did you choose to apply to this program and what do you hope to gain from it over the next few years?
Priyanka: This program represents the best of both worlds for me. Columbia and Trinity were both in my top choices when applying to college, so when the opportunity to apply for this program presented itself, I jumped. In the next few years, I hope to squeeze all the knowledge I can out of Dublin, New York, Trinity, and Columbia.
Taylor: I applied to this program because it allows me to get a stellar education from two amazing universities and experience living and studying abroad. I hope that over the next few years I gain a better worldview and further my love for and knowledge in the field of biology.
Amélie: Having always wanted to study abroad at university, the Dual BA between Trinity and Columbia seemed like an incredible opportunity to fully broaden my horizons. Additionally, as an English major, both universities are appealing because of their impressive alumni within the field of literature and journalism. As an aspiring writer, I am hoping to meet inspirational people and learn more about the field of English in general to proceed into a joyous career.
"'I know I have lived because I've made a difference in other people's lives.'"
What's the best advice you've received over the past year?
Priyanka: You don't have to have a reason for everything you do. There's an Audre Lorde essay I love where she talks about the strength of "considered phrase 'it feels right to me'" in reclaiming your own personal power. Sometimes, it's best to just do what you want for no other reason than that you want to.
Taylor: The best piece of advice I've received came from my high school research mentor: I know I have lived because I have made a difference in other people's lives. I will carry this with me into this program and will try to always be a positive influence on other people's lives.
Amélie: You don't have to be perfect to succeed. This advice has helped me to feel less pressured in my academic and personal life and I have, as a result, performed better in school and felt better mentally. I hope to continue to embrace my imperfections and spread the positivity that this advice cultivates to my peers, which can hopefully contribute to a safer learning environment.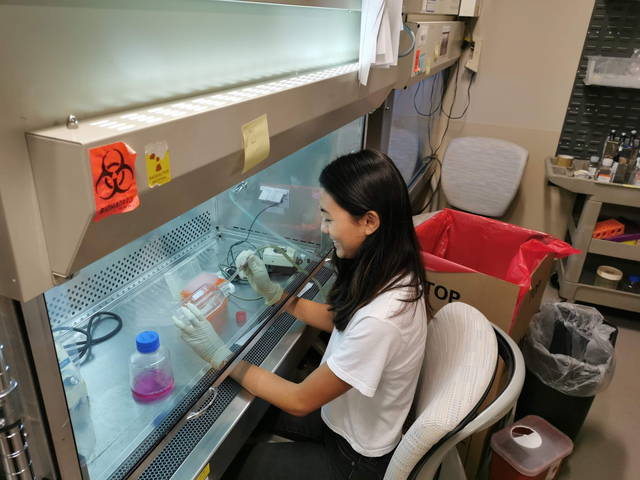 What is the last book you read?
Priyanka: The last book I read was Handwriting Analysis: Putting it to Work for You by Andrea McNichol—partially because of my residual obsession with the show Criminal Minds. I'm also a notorious re-reader, so I've also recently gone back to Candide by Voltaire and the Mysterious Benedict Society by Trenton Lee Stewart.
Taylor: The last book I read was I am the Messenger by Markus Zusak.
Amélie: I read The MaddAddam trilogy by Margaret Atwood.
If you could have one super power, what would it be?
Priyanka: Shapeshifting, mainly so I can hang out with my dog on her level and talk about the neighborhood squirrels.
Taylor: If I could have one superpower it would be teleportation so that I could travel the world.
Amélie: Teleportation because there would be zero carbon emissions, lower travel expenses to New York, and entertaining weekends.